of the
PROUT OWNERS ASSOCIATION
If you would like to be put on the list you need to email me the details at
michael@michaelbriant.com
Boat Name
Type
Home Port & Country
Owners Names
Notes
Eloise
Elite 33CS 1984
UK
John and Shelia Burns

Peregrine
Snowgoose Elite 2002

Peregrine is based in San Remo ( Italia) owner , living in Nice ( France)

Didier UTARD

(self build) Pictures in cruising section.

Macska

(pronounced Mash-ka. It's Hungarian for cat)

Snowgoose 37

Royal Quays Marina - North Shields.

Bob Ranft
Seaquince

(was Surprise Surprise)

Quest 31

Fareham, England

Chris & Marie Hobday

we bought Seaquince as a wreck (well seriously sad anyway) and have nearly completely refitted her

Serene

Prout Quest 33CS 1986
Cocoa Beach, Florida USA
Bob & Larissa Pattison

Timentide of Whitby

Event 34 (Hull No 3) 1990

Road Harbour, British Virgin Islands

John Sheffield

travelled to 39 countries and logged over 15,000 miles very safely in our little boat.

"Snowball of Lynn"
Prout
Caernarfon North Wales
Paul Smith
Preparing for circumnavigation 2009
Prout Manta/Escale 39

Auckland, New Zealand

Satish Sharma

My 2nd Prout. 1st one was Quest 31, great boats, mainly cruising north east of North Island.

Cloud Nine

Snowgoose Elite 37 1997

Chichester, UK

Clive Wright and Deborah Dickson-Gill

Just purchased! Soon heading for the Med
"CALIFOURCHON"
Quest 33 CS de 1985,

Mediterranean Sea

France

J.F. Chassé

Purchased 2012 - New owner

DOZO,

formerly SNOWCAT.


Prout Quest 33CS build 1987
Harbor: Kropswolde the Netherlands

Henk Smedes

completely renewed from 2000 to 2003, new engine, new sonic, new wiring, headlining - pictures in cruising pics
Chocolate Goose
Call sign MCRV3
Prout Snowgoose 37 built by Prouts 1984
Based in Portsmouth UK
Mike and Christa Macdonald, crew Suzanne & Kathryn

proud owners of a Snowgoose, we have had her for 5 years

Angelique

ex "Bilbo"

1973 Prout Snowgoose 35
Freeport, Maine, USA
Michael LaRue

Purchased 2003 in Saint Maarten. severely damaged in a hurricane. She is a sound boat worthy of a complete rebuild.

High Jinks

(formerly 'The Two Of Us')

1995 Snowgoose Elite 37'

Arbatax, Sardinia

Keith & Doreen Potter

Been cruising the Med for 13 years, Based in Sardinia for the last 10 and plan to stay in this area because it is so lovely.

 Ajaya 

(ex Sueno & Zuena)


:Escale 39 (No 1)

Portsmouth.UK

Phil Hoskins & Nikki Pendry
| | | | | |
| --- | --- | --- | --- | --- |
| | Prout Snowgoose 37 hull 219 | Ridgway, Colorado, USA | Paul Hebert, Shawn McKearnan | nice picture in photo section |
| Pa La O La | 37 Snow Goose (93) | South Pasadena, FL USA | Barbara & Gary Stearns | |
| Grace May | Snowgoose 37 | Pwllheli, Wales | Tim Evans | Sailed across the Atlantic in 04/05. Currently re-fitting Grace May |
| YLANG | PROUT EVENT 34 (1995) | CANCUN, MEXICO | EDUARDO ALFARO | |
| | | | | |
| --- | --- | --- | --- | --- |
| Theresa Marie | 1980 Prout Quasar 50 | Uddevalla, Sweden | Rolf Dahlberg, | Rolf has just purchased Theresa Maria and sailed her back to Sweden |
| "SunStar II" | 1980 Quest 31 | Hertford,NC USA | Terry and Jennifer Pierson | |
| | Prout Sirocco (26ft) | Mochras. N. Wales. | Alan and Susan Davies | details of Sirocco on board |
| | | Asheville, NC - USA | | Dennis is hoping to buy a used Prout shortly. |
| | | | | |
| --- | --- | --- | --- | --- |
| Moonlight | 37 elite | Southend UK | Ian & Sharon Carlile | We have owned Moonlight for 4/5 seasons & cruise with her locally, the channel Isles & French channel ports. We would be keen to meet up & sail with other Prout owners. |
| | Ranger 27 (built 1965) | Hamburg, Germany | Juergen Dee | |
| Chat-o-blanc | 1983 Snow Goose | West coast N.A. | Gerry & Carolyn White | See their leaking window helpful hints @ Leaking Windows |
| Zulia | 1985 Snowgoose 37 Hull # 222 | Toronto, Canada | Chris and Liz Parkinson | |
To follow

to follow

Austin, Texas, USA

Bob McReynolds

I'm very interested in purchasing one. I live in Austin, TX and will be using the boat for cruising. I'm an experience sailor www.geocities.com/rwmcreynolds.

'Lone Ranger'

27' Prout Ranger

Tampa, fl. USA

Wayne Rutland

Boat for sale

Astraeus

Quest 31

Henley on Thames UK

The Petries

Built in 1976. We have owned her for three years and have sailed
around the UK. Currently in Henley refitting ready for a 2007 trip into northern France by canal ( Calais, Paris, Le Havre ) then along the Normandy and Brittany coasts.

"ShadowCat Of Durban"

"ShadowCat" for short!

Snowgoose 37 1996

Jersey UK CI - based in Bodrum, Turkey

Ken & Sandie Weller

In the years since I bought ShadowCat (1996) I have often looked for info about Prout Owners Associations and for some reason or other, I have never found any, until today!
ELOHIM,

was

ANDREA JOSIE, FL, US

Snowgoose 35, 1973

Québec, Canada

Marc Lamontagne,

Lise Roussel


Bought February 2006 in Fort-Lauderdale. Now at Rouses Point on lake Champlain New=York In 2011 retiring and sailing south then maybe a circumnavigation.

Twin Spirits

1986 snowgoose 37

Boston Mass.

stephan and lori gordon

Ivy May

Snowgoose 37

Yet to be established!

MacDara O'Siochru

Prout 38

Washington D.C./Denver, Colorado -- U.S.A

Jerry Taylor
Other Goose

(formerly FRIENDSHIP II)

1980 Snowgoose 35
Thunder Bay, Ontario, Canada
Susan & Rick Schultz

We bought our boat in Grenada in Dec. 2003 from the original owner Jeff Stevens. Go to Cruising Stories for more

Noravind (formerly West Lind)

Prout 39

Tonsberg, Norway

Tonsberg, Norway

We have recently returned from a one year trip to the Caribbean with our two children. All inquiries (from other owners) are welcome.

VESPER,

(formerly Eastern Promise)

PROUT 50 Quasar

ESPACE, 1990.

LISBON, PORTUGAL,

ANA and JOSÉ VIDAL-MARQUES

it's a wonderful boat, it´s our first catamaram, and after 35 years of sailing and after 5 cruising monohulls we are very pleased with our Vesper.

Spam

Quest 31
St Mary's Isles of Scilly UK
Pete Kyne
Spam (before you ask its the initial of each of our family)
| | | | | |
| --- | --- | --- | --- | --- |
| | Prout 38/1998 | Registered in Cardiff UK: kept in either Carriacou (Granada) or Bequia (St. Vincent and the Grenadines) | Richard Ashton | |
| New Boat No Name | Prout 38(self build)2007 | Benfleet UK | Nigel Todd | Nigel was QA manager for Prouts and his 38 is for sale |
| Last Event | Prout Event 34 | OA island boat club Barrow in Furness Cumbria UK | Alan and Colin Cleasby | |
Fantasy;
Prout Quest 33CS 1985;
Pittsburg, CA, USA;
Richard Conn & Joyce Gunn;

Sailed boat from Vancouver Island, Canada to home near San Francisco, CA, 2004,

'Catseye'
1995 Prout 26 Sirrocco
Gillingham

Marina

Kent. UK
Simon and Katy Taylor
I have recently bought in Germany. now

cruising E Coast of England

"SABA"

SNOWGOOSE ELITE

LONDON

JOHN MARINCOWITZ

(1994)

Quest 33 CS

Caribbean
Mary and Terry Hodges

"Poste Haste"

Quasar 50

Royal Clarence Marina Gosport. UK

Peter and Dorcas Hatcher

.

PK3

Prout Quasar

Prout Quasar Extended version for Lord Clifford of Chudliegh.

Sirocco:

Barrow in Furness UK

John Cleasby

boat New. Just been built am now looking 4 sails.....
-

-

(London UK)

Martin Lloyd

Martin is looking for a Prout Ranger 27 or 31 to buy

ANEM

Iroquoi No.309
Barcelona Spain
Hugh Tetley

awaiting further details

awaiting further details

OCEAN ROGUE

MANTA 38 SA
BORNEM - BELGIUM
P.PEETERS

Boat Name:

Not sure yet!

987 Snowgoose Elite

Half Moon Bay, CA USA

Jonathan White

Just bought the boat this morning - my 8th. multihull over 30+ years! I need to get some info on buying new spreaders and how to lower the mast in the tabernacle?

Matuku Moana

Prout 27
Kent, U.K
K Gardner

Geru

Snowgoose 37

Ottawa, Canada

Geoff Roddick & Ruth Beyerlein

Mei Wenti

37 Elite (1996) Sail No 389

Fowey, UK

Louise and Peter Hoggins

After completing a trans-Atlantic from the USA to Europe via the Azores we are over-wintering in Lagos, Portugal before returning to the UK in the spring of 2012.
SHAMALI
SNOWGOOSE 37 ELITE
SYDNEY, AUSTRALIA
STEVE & JAN HUNT
Thank you for the subscription

"Starquest",

Prout Quest 31
Gosport, UK
Trevor & Jo Taylor of Oxford

Knot in Vein

38 foot Prout Hull #3 1998

Edmonton Alberta Canada

Nich & Wendy Morison;

nich.morison@gmail.com

Gryphon

34 Event
Fareham, Hants. UK
Christine + Richard Ferriday
COOLREE

PROUT39

SWALE

ENGLAND

JOHN QUIGLEY

Tigger

Prout Snowgoose 37 Excel

Island Harbour,

Isle of Wight, UK

Mick Bird

Deja Vu, 33 ft.

Quest, 1985,
Rockport, TX
Jeff & Jane Landry

Stephanie Leach
| | | | | |
| --- | --- | --- | --- | --- |
| MYSTIC | 37 Elite (1988) Sail No 316 | London | Steve Fitton & Jill Carter | |
| Tiger Lily | Prout Quest 33 CS | Dublin Ireland | Keith and Barbara Simpson | |
| Kaya (formerly "Twin Spirits") | 1986 37' Snowgoose | Long Branch, NJ, USA | Eric and Kirsten Doel - Purchased from Stephan and Laurie Gordon | |
| | | | | |
| --- | --- | --- | --- | --- |
| Classic Cleavage | Prout 34 Snowgoose | Beaufort, NC, US | Ed Dunbar | |
| FLYING DRAGON of LANTAU | ESCALE . sail #28 | PUERTO GALERA, MINDORO, PHILIPPINES | PETER STEVENS | |
| Vagabundo | 1978 Prout 35 Snowgoose Hull #98 | La Belle, Florida USA | :John Jr. and Jackie Krystyniak | . |
| Sir Battical | Prout Snowgoose Elite | Home Port St. Louis, MO USA | Bradley Washburn | |
| | | | | |
| --- | --- | --- | --- | --- |
| La Liberte. | Prout 45 Catamaran | Registered U.K. 900206 Poole. | Keith & Jean Nicholson. | |
| ? | ? | ? | Mark Farrant | |
| Chenoa. | Prout Event 34 built in 1993. | | Nonnie Minga | |
| | | | | |
| --- | --- | --- | --- | --- |
| Kalamazoo | Prout Quest 31 | Poole - UK | Paul French | |
| Thida Samut | 39 | Ocean Marina Pattaya, Thailand | Andy & Gillian Thom | |
| | prout quest 31 | banjul the gambia | h.w.hantke | . |
| | Snowoose Elite | | John&Nicola Walters | |
| | | | | |
| --- | --- | --- | --- | --- |
| AUROCHS | 1985 Prout Snowgoose 37, hull#236 | St. Leonard, Maryland, USA | Tom and Jane Surles | thank you for the subscription |
| Kokomo | Quasar 50 | Meerbusch, Germany | Peter J. Schmieder | |
| - Here Today | Escale 39 | Wilmington, DE USA | Captain Laurel Nash | |
| Barracuda 3 | Escale 39. | Sant Carles de Rapita, East coast of Spain | Stephanie Leach | . |
MOANNA

(Formally GATO?)

Prout Quest 33CS, 1987
Holyhead
John and Jean McConnell.

 Murungaru

Prout 30 (27/38 built 2001)
London, England
Nigel Leakey

 

Mithril of Newhaven

Prout 46 (2002)

UK

Roy and Madeline Hibberd

Ladycat
Prout 39 Escale
Plymouth, UK
Andy Reynolds
| | | | | |
| --- | --- | --- | --- | --- |
| Knot in Vein | Type; 38' Prout 1998 hull #3 | Edmonton Alberta Canada | Nicholas & Wendy Morison | thank you for the subscription |
| Cote à Cote | :Prout 39 Escale | Nieuwpoort/Belgium | Lambrechts Erwin | |
| Ge Sneacta | Snowgoose 37 | Hoo Ness Yacht Club UK | Greg Lindsell | thank you for the subscription |
| SAFARICAT | Snowgoose Elite 37 331 year: 1989 | Wedel, Germany | Guenter Springer | C |
Last Event

Event34

Roe Island Boat Club

Cumbria, UK

Colin Cleasby

Star Quest

Prout 31
Emsworth.
John Caughey

Cat na mara


Quest 31 (Twin hull. 2x30hp inboard engines)
Cleggan, Connemara, Co Galway, Ireland

Mark Farrant

Summertime

Prout 26
Grenada, Caribbean
The Grenada Chocolate Company/Mott Green
Sassy
Prout Scirocco
Christchurch / UK
Peter Harston
Lili Mon

Prout Quest 31
Porthmadog N.Wales
AD Richardson

Johru

Prout 35, 1976
Annapolis USA
Gerry Last

Questing

Prout Quest 31
Tauranga New Zealand

Barry Jarvis

Sassy

Prout Scirocco
Christchurch / UK
Peter Harston

Catalpha

Prout Ranger (27ft, year of construction - 1967)
currently out of the water in Bembridge, UK
Elizabeth and Daniel Gardner

thank you for the subscription

CYMRIC Original Name Susquehanna

PROUT 45

Littleton, NC USA
Keith McBride (Becalm LLC)

Sunspot Baby

1994 38' (South African built) Model designation: Manta
Oriental, North Carolina, USA
George and Lynn Stateham
CATALYST

1979/81

37FT SNOWGOOSE

LLansteffan, West Wales
Dave and Neil Williams
thank you for the subscription
Skyran
Prout 38 year 2000
Grenada - West Indies
John Sutherland,
Catalyst

Sirocco 26

Birdham Harbour

Chichester Harbour.GB

Robin Denny.

Sun Cat

1996 Prout Quasar 50
Edmonton, Canada
Bob and Shirley Montgomery
thank you for the subscription

Jorum

Type: Event 34

Southsea, UK
Helen & Mark Pickering
thank you for the subscription
Footloose
Snowgoose 37
Newport I.O.W
Roger Parr

White Clouds formally Sally Bee.

Prout Quest 33 CS.
Crinan Harbour, Argyll, Scotland.
Roger Woodford

Gertrude P. Abernathy III

Quest33

Orlando FL, USA

Donna Patrick

Stray Cat

Snowgoose Elite

Barmouth N.Wales. UK

Tony Middleton

Boogaloo.

Prout 37' Snowgoose Elite. 1995

Home port, Dungarvan, County Waterford, Ireland.

Kinsale Boatyard, County Cork,

Dennis & Pamela Sheehan

Launched June 2006 in Dungarvan. Have owned it since ordered in 1995.

Thank you for the subscription.

Lotus Mantra

Prout Elite 37
Langkawi, Malaysia
Wayne Berge
Proud Cat

Snowgoose 37

Hamburg

Dr Karl Heinz Lung

thank you for the subscription

Wild Goose.

Snowgoose 37

Dublin

Jozsef Csibi

thank you for the subscription

Be is the best little boat I ever sailed.(I had a Quasar before).

BadKitty
84 Prout Snowgoose 37

nepean Sailing Club

Ottawa, Ontario Canada

Vinson and Nancy
'Polonez'
Prout Snowgoose 37 Elite - 2001
Portsmouth UK
Brian & June Macnish

Event 34

Berge Wayne

Thank you for the subscription

Escapade
Event 34
Tampa, FL, USA
John S Walker
Thank you for the subscription

"Escape"

Prout 34 Event

Nungurner, Victoria, Australia

Terry Laybourne

Thank you for the subscription

Michael G Spillane

Thank you for the subscription

"Starquest"

Quest 31

Neyland in Pembrokeshire.

Gerald Bravery

Thank you for the subscription

PUSSER

Sirocco (Prout 26)
Fredericia

Mads Holst

Thank you for the subscription
Prout 46

Alcaidesa Marina

La Linea. Spain

Lance Davie

Thank you for the subscription

Russ Handy

Thank you for the subscription

2-Blue

Prout Elite 37
Cartagena, Spain(winter 2014)
Stephen & Suella Maughan


stephen.maughan@sky.com

Thank you for the subscription

Wild Wind 111

Quasar 50

Road Harbour BVI

Chris Hitchins

Prout Quest 31

Barmouth UK
Rus Handy
Thank you for the subscription

France

MARC GANOVELLI

Thank you for the subscription

Germany

Martin Genwo

Thank you for the subscription
looking to buy a

Prout Snowgoose 37

Steve/Nicol Roeme

Nova

Prout Ranger 31

Jackson Florida USA

Peter A Shaffer

peterashaffer@yahoo.com

Sun Cat

Prout 50 Quasar

Joe Russo

Whiskers
Prout 37 Snowgoose
Belle WV USA Currently living in Miami Beach

305-298-0268

Northern Flyer,

t

Prout snowgoose 37 elite,




Cecina Italy

stefano.silvestri.51@alice.it
Thank you for the subscription
PRESSGANG

Prout Snowgoose 37

Now kept at Appledore, North Devon

Richard & Amanda Williams

Thank you for the subscription

Key West, FL USA

David Chadwick

Thank you for the subscription
Enki

1977 31' Prout

Key West, FL USA
Givani Martin

219-669-6444

Thank you for the subscription

CATNAP,

Prout Event 34, 1996.

Canvey Island, Essex,

Russell Blitz,

from Port Saint Louis, France , through the French canal system through Paris to Le Harvre, Boulogne to Canvey Island , Essex.

Thank you for the subscription

Atria


Rb111


Monnickendam, The Netherlands

Robert Boonzajer Flaes

Thank you for the subscription

KasTwo,

Snowgoose 37: layup number 232

Jim Fyfe

Thank you for the subscription
Nine Lives

David kinrade

Thank you for the subscription

Moggie

Type: Prout Quest 31

Port Denison, Western Australia

Gillian and Derek Johnston

Email: djo66072@bigpond.net.au

Thank you for the subscription

VEGA

Andrew How

thehows13@gmail.com

Thank you for the subscription
Wings

Type: Prout 39 Escale

Hilton Head Island, South Carolina, USA
Sky Williams

skywilliams2@comcast.net

Thank you for the subscription
Gatinha

1988 Quasar 50

Pensacola Florida USA

Lewis and Lisa Overdorp

catcaptain@gmail.com 850-319-4218

Stagger Lee, lost to Irma, Maria
Beneteau monohull
St Thomas, USVI
Kevin and Janice Wirth

6303196345

Tapatoo

prout sirocco

Benfleet yacht club uk

simon foster

07414477013

Thank you for the subscription

John Long

Thank you for the subscription
Nirvana

Prout 50SW

Brisbane, Australia

Julian Thornton

Thank you for the subscription

Kitesail 1

37 Snowgoose Elite
Lefkada, Greece

Razvan Radulescu

razvan.radulescu@kitesail.ro , +40730629944

Kiwi Pat

Sirocco
Dartmouth, UK
Phil & Ann Unitt

Wind Image

Prout Sirocco

Mylor Yacht Harbour, Falmouth UK

John Trenaman –

tlc.bqs@t-online.de

Thank you for the subscription

)

Love Nest

Prout Escale '39
Galveston, TX, USA

Brian Hasten

Email/Telephone: (281) 7019261

(214) 300-8032

Malamock

37ft Snowgoose

Milford Haven.

Bernie and Ken Hewitson

Thank you for the subscription
There are now 157 Prout owners registered with the Prout Owners Association
Join the Prout Owners Association
If you would like to be put on the membership list you need to email me the details at michael@michaelbriant.com
CRUISING SOUTHERN SPAIN AND THE COSTA DEL SOL
From the Straits of Gibraltar and from the end of the French canals all the ports, marinas and places to visit.
If you are new to the Western Mediterranean this book is an indispensable guide and pilot book.
£4 more here
French Canal Routes to the Mediterranean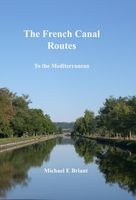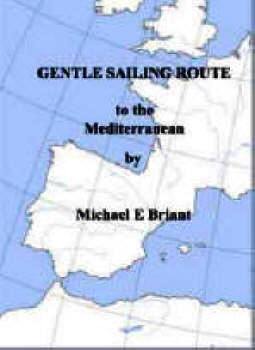 Gentle Sailing Route to the Mediterranean
Gentle Mediterranean Routes to the Islands
Caribbean Islands Cruising Guides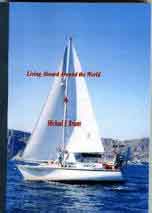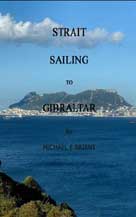 Living Aboard Around the World
For my sailing books and French canal guides please go to
I am pleased to say this web site is

who have been kind, helpful and understanding. I really recommend them