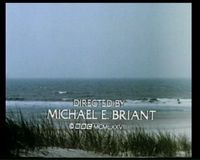 The following are some of the shows I have directed or produced.
Most of the following productions have links to pages with more details about them - if you are interested....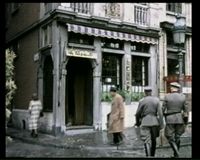 Has been re-released on DVD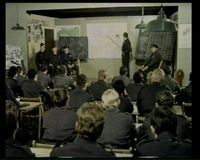 Beautifully presented box of 4 DVDs of the 3rd Series.
in UK High Street shops such as HMV, Smiths
Prisoner of War
The last Run
Ring of Roses
Ambush
Light the Blue Touch Paper
Collaborator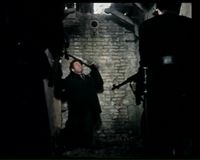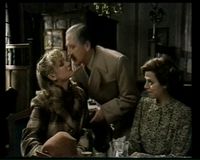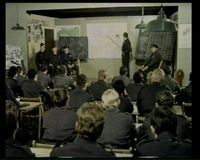 re-released on DVD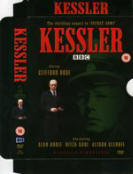 and is now available from high street stores and Amazon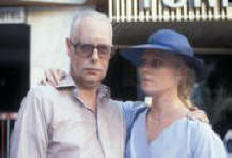 Clifford Rose & Alison Glennie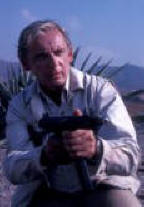 Alan Dobie


Nitza Saul & Nick Young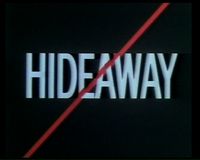 Wonderful TV Film Drama Series.
Staring
Claire Higgins- Ken Hutchinson - Gabrielle Anwar
Being a crook isn't a very pleasant way of life. It is particularly disagreeable to be married to someone in the underworld and worse still to be a mobster's daughter.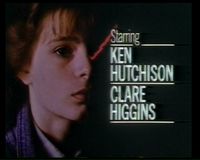 'There is little peace for a man who lives amongst hoodlums and there may be no hiding place'.
'There is certainly no honour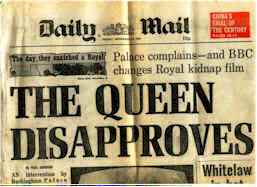 BECAME
I directed several episodes over a couple of seasons of this popular series.
eter was a delightful actor to work with and most of the success of the series was down to his portrayal of James Onedin.
Worked again with him on One by One
Zoo Vet series about work with exotic animals - lots of fun - very interesting working with Jimmy Clubb
&
Sally Chipperfields Circus.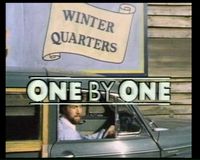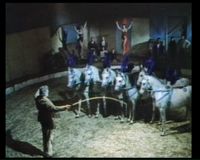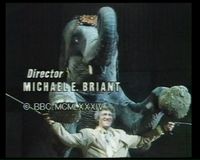 I direct a mean elephant!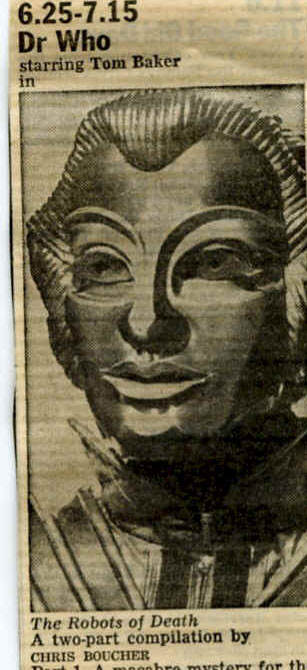 I worked with all the 'Doctors' up to and including Tom Baker.
Had the pleasure of directing Cybermen, Sea Devils, Daleks and my favourite - the Robots from the space miner...
with interviews and commentary
Colony in Space
Revenge of the Cybermen
Robots of Death
Death to the Daleks
The Sea Devils
We shot the West Indian island sequences on the southern tip of Corsica - that was as far as the budget allowed us to go! The Jungle was shot on the Mildmay estate near Plymouth which has been home location to several previous versions of this 'Sea Story'.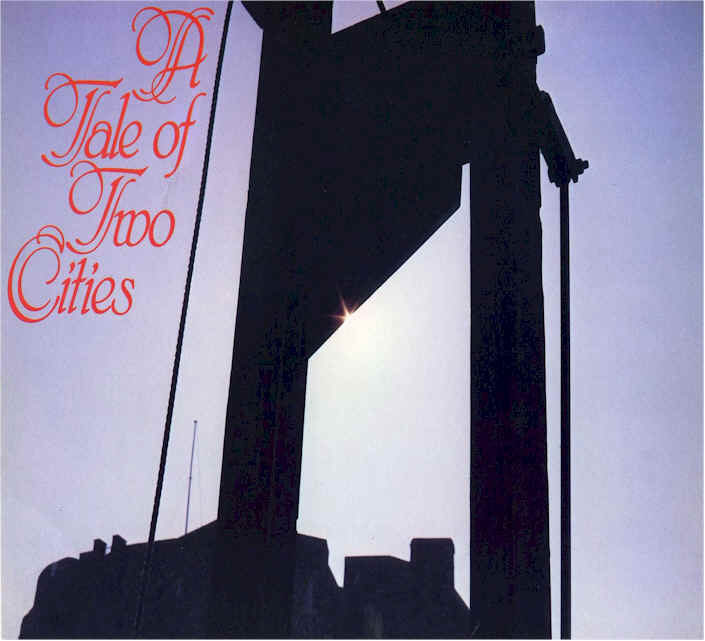 BBC Sunday Classic Serial .
I wrote the adaptation as well as Directing
Won an Emmy.
Feature film produced byLinked Ring Productions -
set in Gibraltar, Tangier with
Billie Whitelaw & Ronnie Cox
Available from Amazon and eBay


A very good BBC 1 drama series about life in a Leander Class Frigate
HMS HERO.
Created and mainly written by Ian Mackintosh a serving RN officer. He was awarded a posthumous MBE for his work in Intelligence - a real life James Bond!
Locations in Hong Kong, Plymouth & Portsmouth.
Blake's7 is available from the BBC shop/Amazon etc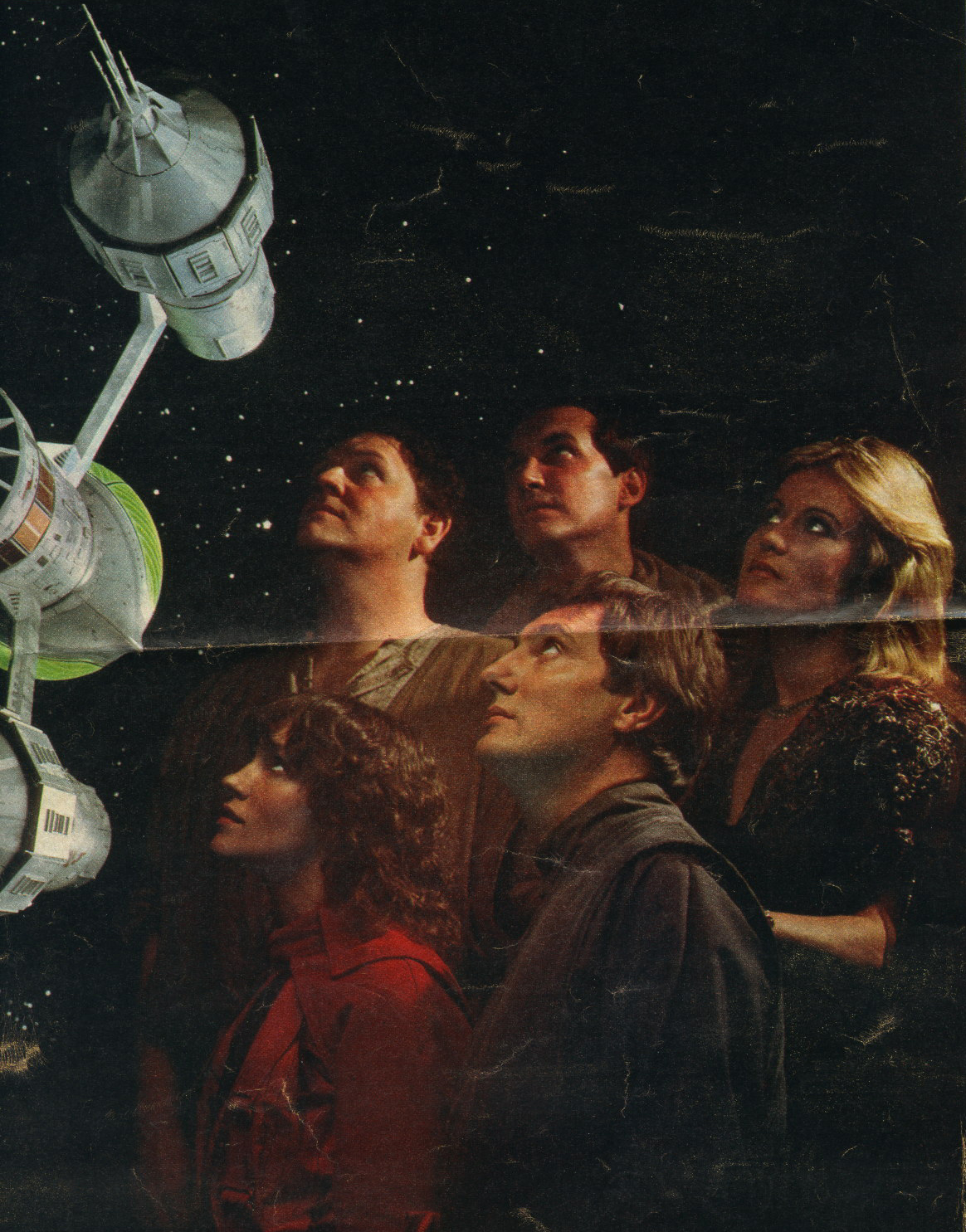 THE WAY BACK,
THE WEB,
PROJECT AVALON
DELIVERANCE
I directed the first ever episode and then several more from the first series. Great fun to do -
Bravely going where others had been before!
Howard's Way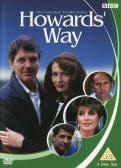 From my original idea,
The series was produced by the late
Gerry Glaister.
Very successful 'boating and between the sheets' drama series set on the Hamble River.
As well as directing I created the sailing sequences that backed the end credits.
A really fun days shooting with a helicopter, speed boats and some splendid craft to photograph!

The cast
Maurice Colbourne as all round good-guy Tom Howard,
Jan Harvey as the glamorous Jan Howard
and
Stephen Yardley as the manipulative Ken Masters.
(My brief sojourn in Netherlands Television)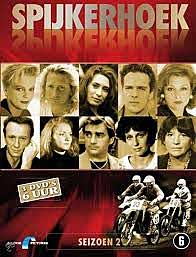 SPIJKERHOEK
Had the pleasure of directing the first & second series. My function was to bring UK TV production techniques to Netherlands TV.
Friends for life/Vrienden voor het Leven
Found the Scripts, did the casting, created the recording techniques and imported the UK system of Sit Com to the Netherlands.

Found the script, Produced and Directed the Pilot then got fired by Joop v/d Ende!
Firsts are always interesting!
working for the Vara I directed this clever sit com based on Swedish Series. 3 series of it!
!
Won lots of awards for drama and got to live in Amsterdam!
To be a young television director in the 60's 70's & 80's was wonderful.
I was 24 when I did the (then 6 week) directors course at the BBC then directed my first broadcast television drama production.
Television was growing at a rate and the creative side was run by people from the theatre or film industry. Directors in those days did the casting, were consulted during the writing process and had a freedom impossible today.
Because I was on the staff of the BBC, as a Production Assistant - production manager/first assistant in film terms - I was allowed to direct shows whilst still on the staff. (All drama directors are freelance in UK TV) Until 1970/1 I would direct a show then have to go back to being a PA - Always a bit difficult but with a wife, children and a mortgage, it had it's attractions but I hated the system and wanted to go freelance.
In 1970 Ronnie Marsh, then head of drama, gave me a years contract worth of freelance directing engagements. I left the staff and became freelance television director.
What a nice man and what a kind thing to do.
Television has now grown up and on soaps the role of the director is primarily to point cameras. The speed and instant acting required to-day has taken much of the fun out the work and many - particularly BBC soaps - are run by committee.
Not sure if this is good or bad, but for young directors it is very sad.
I would have paid to do the directing work that came my way - certainly it was a bit intimidating sometimes, very scary even, but it never was boring and I was allowed to experiment and sometimes to fail - the most exciting thing I can imagine.
I was so lucky.
The following is what I have been doing in the Film and Television part of my life...
The E in Michael E Briant came about because of the same problem I had as a child actor and changed my name to Tennant - The actor Michael Bryant was/is much more famous than me - He started to get phone calls about his directing abilities! and I started to get letters and calls from his fans! Michael Byiant's correspondence was much more interesting than mine but none the less I decided to insert my E initial into my credits!
1966 Z Cars Film and Studio
1967 The Newcomers 4 episodes
1968/9 The Doctors 12 episodes
1970 Dr Who Colony in Space
Freelance Director
1970/1 Z Cars Old Bones, Bits and Bats, The fighter etc etc
1971 Dr Who Sea Devils + Christmas Spectacular – 6 episodes
1973 Dr Who Death to the Daleks
1974 Z Cars First series shot all OB
1974 Southerland's Law A Murmur of Malice
1975 Dr Who Revenge of the Cybermen
1975 Southerland's Law A Slight case of Matrimony
1975 Dixon of Dock Green Black Monday – Hired Man
1976 Onedin Line 4 x 50' episodes
1977 Dr Who Robots of Death
1975 Angels Hospital Series about nurses
1975 Breakaway Francis Durbridge 6 part mystery serial
1976 Dixon of Dock Green Alice - Jackpot 50' Episodes
1977 Warship And Wings of Gold - Knight Errant
1977 Treasure Island 6 part serial of Stevenson's Classic novel
1977 Blake's 7 First episode + 4 others
1978 Warship Windsong - Girl from the Sea - A Matter of History
1977/8 Secret Army Prisoner of War – the last Run – Ring of Roses - Ambush – Light the blue touchpaperPaper – Collaborator
1979 Blood Money 6 part serial about kidnapping of royal child by terrorists- written by Arden Winch.
1980 Tale of Two Cities 6 part serial of Dickens Classic Novel – I also wrote the adaptation - It won an Emmy
1981 Kessler Sequel to Secret Army about today's Nazi party leaders
1981/2 Link Ring Films Started my own production company
1982/3 Tangier Feature film – Produced and Directed
1983 Emmerdale Yorkshire
1983/4 One by One Zoo Vets drama series
1985 Emmerdale Yorkshire TV
1985/6 Hideaway 6 x 50 Film series all on location in London and Derbyshire
1987/8 Howard's Way Sailing Series - based on my original concept
1989 Eastenders BBC
1990 Spikerhook/Nail Corner Netherlands Drama series
1991/2 Emmerdale Yorkshire
1993/4 Friends for Life Netherlands sit com Vrienden voor het Leven UK title 'The Two of Us'
(First Netherlands sitcom series made with UK production techniques)
1995 After Henry/Zonder Ernst Netherlands sit com - produced & directed
1996 EastEnders BBC
1997/8 Jansen-Jansen Netherlands Sit Com
1999/0 Blue Water Cruising Produced and Directed in Caribbean
2000 Blue Water Destinations Trinidad to Panama
2001 Blue Water Destinations Panama to Galapagos
2002 Blue Water Destinations Marquises to Tahiti
2002 Blue Water Destinations Society Islands to Fiji and Tonga
2003 Blue Water Destinations Australia to Timor
2003/4 Blue Water Destinations Indonesia to Sri Lanka
http://uk.imdb.com/name/nm0108468/
This should go to my IMDb page
| | |
| --- | --- |
| | For my sailing books and French canal guides please go to |
I am pleased to say this web site is

who have been kind, helpful and understanding. I really recommend them