YOUR NON SPANISH CAR
If you have a non Spanish registered car, when it is imported into Spain it is liable for a 12% matriculation tax on it's current Spanish value!
(This value is not something you work our yourself - every Gestoria has a large Spanish Government book listing the value of every car for every year of manufacture there is)
Eventually you will have to register the car as Spanish so it's worth saving the 12% tax by getting it 'Spanish Plated' within one month of your entering the country as a visitor and becoming a resident.
If your car is worth around £2000 then probably it is easier and cheaper to just pay the matriculation tax on it.
Below I describe how to 'DIY' the importation.
Even if you use a 'professional import person' to do the work. you still have to get most of the following documents yourself.
YOU NEED TO ACQUIRE THE FOLLOWING DOCUMENTS BEFORE YOU CAN CHANGE TO SPANISH NUMBER PLATES
1) Certificate of Conformity - a Statement by the manufacturer of your vehicle that it conforms exactly to EU regs. - This requires the chassis number of your car.
.You can Google Certificate of Conformity for the make and model of your car. Most manufacturers let you put the chassis number in and then charge between 40€ and 140€ to send you this document. Some will only do it by letter post request. Some then send by post, some as a pdf file.
If you do not have the chassis number of your car on some paperwork then it will be on a plate normally found in the engine compartment. It's a pretty long number so taking a photo of it is useful.
This number identifies your particular car and without it you cannot get the certificate of conformity.
2) The current log book.
This needs to show your name as the owner with a UK address if you are a Brit.. It also shows the age of the vehicle.
3) Bill of sale
This is often a problem as few of us keep them unless the car was ours from new, Just sit down at the computer and create one on a piece of A4. Just make sure the date of sale is similar to that in the log book.
The above items can be prepared before you arrive in Spain.
4) Spanish MOT = ITV for an importation
You can't apply for the ITV - Spanish MOT - until in addition to the above, you have the certificate of conformity, Padron, an NIE number and your passport. - The NIE number is your residential number which is issued when you become a resident of Spain - details of how to get that here. You will need a 'Padron' to show you live in the town and are registered there - It is a document that is valid for 3 months only and is easily obtainable from the town hall = Ayuntamiento - it is free of charge.
Clutching these items you go to any Spanish MOT office and book an inspection explaining it is for an importation. In Spain all the (MOT) ITV inspection centres are government operated. Normally there is one ITV inspection centre in every large town. details of how to get that here.
This first ITV=MOT inspection is much more through than a normal MOT. They check that the wheel base is the same as stated on the certificate of conformity and other items. If your car would pass a UK MOT then you have little to worry about.
The inspection will almost certainly be several days later. The charge for this MOT importation inspection is around 115€ and they do not take credit cards - cash only! (you might find it easier to take you car to a friendly local garage and ask them to check it out before the ITV inspection and then take it to the inspection centre for you)
In the current economic climate garages want to be your friend - they will be very helpful - just in case you buy the next car from them...
Do not forget to bring all the paperwork for the car with you to make the appointment with the ITV station and when you go for the inspection, or give the papers to the garage who is going to arrange the inspection.
passport (+photocopy)
log book, (+ photocopy)
certificate of conformity, (+ photocopy)
NIE number & photocopy of the residency card(+ photocopy)
Padron - 'Certificado de Empadronamiento' (+ photocopy)
5) Padron - 'Certificado de Empadronamiento'. Proof of residence in your town in Spain. This document is the town or village's registration of you as a resident living in that place.
It enables the town to receive monies from central government. It enables you to enjoy reduced taxes on your property if you own it - it will be taxed as a permanent home rather than a holiday home and you get certain travel opportunities at a reduced rate and access to the excellent social security system.
You need to visit the local town hall or 'Ayuntamiento' with the following documents and photocopies of all:-
Passport (+ photocopy)
NIE certificate (original and photocopy)
Rental contract, or a Contract to Purchase a property document, or deeds of the property.(+ photocopy)
You ask in the town hall / Ayuntamiento, for a Padron or 'certificado de Empadronamiento'... Probably Padron is easiest.
It does take some times to process, so you may have to come back the next day. Typically town halls are only open on weekdays between 08.30 and 14.00.
More details here
Having got the car through the ITV test, you get a certificate saying the car conforms, 3 copies of the MOT certificate and a decal to stick on the windscreen and show when the next MOT is due. (Do not stick it on the windscreen yet, You need it for the new Spanish registration document.)
AT THIS POINT YOU ARE READY TO GET A LITTLE HELP!
In every town of any size, you will find there is an office calling itself a GESTORIA. These people deal with paperwork on your behalf. They are semi official but of course you have to pay them to do the work. Typically their price for importing and registering a motor car is 100-200€ - you have to pay cash as they don't take credit cards. Their work and charges includes getting a current road tax for the car - the proportion outstanding to the end of the year. (Unlike the UK this road tax is taken by the local town hall and not by central government. It depends on cc etc of the vehicle but seems to be around 120€ PA.
You go into the GESTORIA office and explain you want to change your British car registration into Spanish registration.
You need the following documents:
All the ITV inspection centre documents
The original car registration documents
Your NIE card & Number -
Residents Registration card
Your Passport
Your Padron
The certificate of conformity.
Bill of sale of the car to you
What happens next is the Gestoria looks up the exact model and type of the car in a book and finds it's 'Spanish Value' when new. He then makes adjustments for the age of the car and it's CO2 emissions and arrives at a figure on which the 12.5% matriculation tax will be based. If you have done all the above before you have been resident for a month this tax will be waved. If it is over one month you will have to pay the 12.5% tax on the current Spanish Book value of the car.
Either way you will also have to pay the 'circulation tax' which is due to the town for running the car. (Road Tax) For a large car you are looking at around 120€ a year and for the year in which you register/import the car you only pay for the outstanding month. Thereafter you pay annually.
The Gestoria will add up all these charges and give you a total which needs paying, in cash, including their fees. They will probably offer to get the new number plates as well. I let the garage who took the car to the ITV station make up the plates and fix them for me..
Probably you will receive the paperwork, with the Spanish licence plate number, the Spanish log book, together with the circulation (road tax) certificate, in about 3-4 working days. You can then take out Spanish insurance, (www.lineadirecta.com)They speak English and the documentation is in English.) take the car to a garage to have the new licence plates made and attached then cancel your old UK car insurance and get a refund!
As in the UK, your car will need to have MOT/ITV inspections. The system is a little different in that cars from 0-4years old don't need one. 4-10 years old have one every 2 years and over 10 years old annually. You can book the ordinary MOT online at: http://itvcita.es (a 'cita' is an appointment) - very efficient system you just put your Spanish licence plate in the web site and it will make an appointment for you. The cost for these normal ITV/MOT is around 35€ a time
and that's all you need, unless you are a Brit who has lived in another country, before moving to Spain, and your car has a non UK registration.
in this case you will need
Baja Consular - Which is a paper from the British Consulate stating that despite having lived abroad you are in fact British but you lived in that foreign country for over a year. You need to make an appointment with the British Consulate in Malaga or another major centre. There are a load of documents they want to examine and will charge you a mind blowing 160€ for the privilege of handing you this bit of paper. Go to the web site and exchange unhelpful emails in order to get this document. Recently the UK consular offices have stopped issuing these so to prove you have been living in another country then moved to Spain, you need to go to a Notaire for this document and they will charge around 60€.
There are several English/Dutch/German people who do car imports, but be careful as some are not all they seem to be,,,
You will still need to put together the above package of documents, but normally these companies organise and take the car to the MOT if you live close by.
On the 2nd car I did it all myself using a local Gestoria for the final paperwork and saved around 300€
This page receives upwards of 650 visits a day.
I receive many requests to do this change of registration work on behalf of ex pats here in Spain so I am actively seeking either an established plate transfer organisation or someone wanting to start such a business, to join me in providing this service at a reasonable economic price: If you are interested email me: michael@michaelbriant.com
CAR AND HOUSE INSURANCE
IT IS ALWAYS NICE TO HAVE EXCELLENT SERVICE and this insurance company www.lineadirecta.com which is called 'direct line' in the uk is very user friendly and the speak English.
When I had a problem they were very helpful
I had a mechanical breakdown in my car which is insured by www.lineadirecta.com.
I called their 'help' line and spoke to a very helpful operator who spoke excellent/perfect English. He told me that a 'tow truck' would be with me in half an hour - it arrived in 15 minutes. We were taken to a garage and received a text enquiring if all was going OK?
Shortly after arriving at the garage I received a phone call from Lineadirecta asking if I wanted FOC a car hire for 24 hours or a taxi to my home. I opted for the taxi and was told it would arrive in 25 minutes. 15 minutes later it was at the garage!
I was told to call Lineadirecta back when my car was repaired and they would arrange a taxi to return me from my home to the gargate to collect the car. All this FOC and not affecting my no claims bonus.
The insurance premium for the car is less than I was paying in France and the cover far better. I had inquired of several Spanish companies for insurance but all their quotes were higher.
So if you want car/household or whatever insurance in Spain then I really recommend you try www.lineadirecta.com
You will now need a Spanish Driving Licence and details of how to get that are here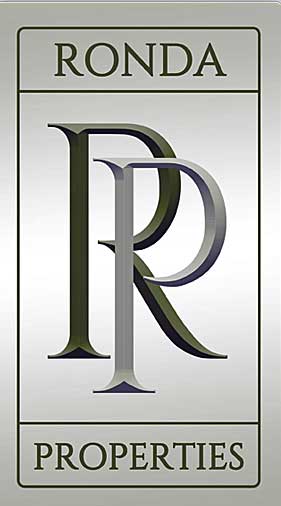 I
I have just been to pay a three thousand Euro fine to Malaga Cultural department because, the building works carried out for me by
RP- Ronda Properties aka Serrania Property Services
were totally illegal!.
and after they finished the terrace it leaked!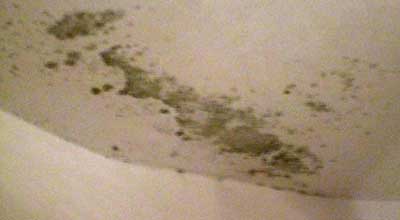 They had used the cheapest possible waterproof membrane and because it was laid on top of a maze of electrical wires they perforated the membrane.
I have now had to pay to have a new legal staircase put in, the terrace totally rewired and retiled.
if you want to know more about this horror story then read: ROLLED IN RONDA
I highly recommend

builders, who recovered the terrace disaster and installed the inside staircase with all the works done to the highest standards at very, very reasonable prices.
They cover the entire Andalusia area and Carlos speaks perfect English & German. Email:- jcsalas@salasduran.com
Ronda is where I now live and is a beautiful town up in the mountains and about an hours drive from the sea. Wonderful place to be in.

Vejer de la Frontera is a white hill town near the entrance to the Straights of Gibraltar. Probably the most unspoilt of all the hill towns - white villages in Southern Spain

Boat Import tells you how to handle the importation of your boat legally into Spain and how to avoid paying the 12% matriculation tax.

Car Import tells you how to change the plates to Spanish registration, and if its a near new car how to avoid the 12% matriculation tax -

How to Register gives full details of how to 'clock into' the Spanish system if you are going to become a resident

Northern Spain is just that - a wonderful cruising area for yachties and far removed in every way from the 'Costa's'

Banking in Spain give some helpful info on what can be expensive and complicated. With the current 'crises' it's quite a 'cash' society so you need easy and cheap transfers.
For my sailing books and French canal guides please go to
French Canal Routes to the Mediterranean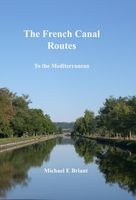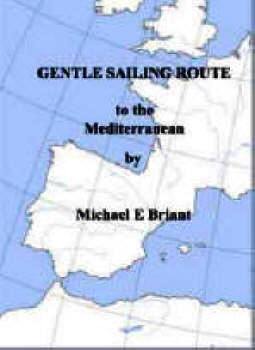 Gentle Sailing Route to the Mediterranean
Gentle Mediterranean Routes to the Islands
Caribbean Islands Cruising Guides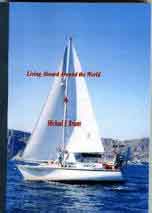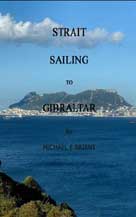 Living Aboard Around the World
I am pleased to say this web site is

who have been kind, helpful and understanding. I really recommend them