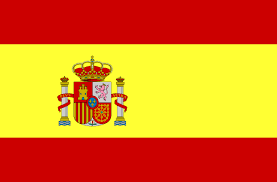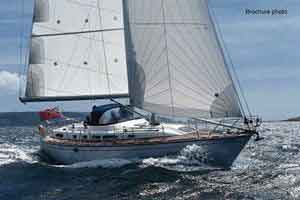 If you are just sailing into Spain and intend your boat being in Spanish Waters
for less than 18 months in any year and your country is part of the EU:
then really you have no problems with the boat. HOWEVER at the moment from 2021 British passport holders may only spend 90 days in 180 day period in the EU.... This could change to 180 days in 365 but that will only be certain after 2021 or later
You must carry on board your registration certificate (SSR or 'Part 1' for UK boats) your passports, a copy of your insurance documentation and a VHF operators licence. These rules apply to all EU countries for a EU registered boat with EU owner/skipper.
No foreign country can dictate what qualifications or safety equipment a yacht or skipper in their waters must conform to except it should conform to the rules of the country in which the boat is registered. (The UK does not require any qualification to 'drive' a boat so you do not need to carry one.) You may choose to, because not all Spanish Customs/Guardia Civil know that is the UK law! To have a ICC or Yachtmaster is useful. Authorities from any EU country can require 'proof' that VAT has been paid on the vessel.
If you have property in Spain and a boat in a local port but are personally in Spain for less than 183 days - 6 months of the year, then you also do not have a problem. It is your 'non residence', not the fact the boat is in Spanish waters that counts. It is sensible to have the boat 'precintado' or sealed by Spanish Customs when you are 'away' in order to prove the less than 183 days of residence/use of the boat. (The onus of 'proof' is on you to prove you were not in the country - it is not on the Spanish Authorities!)
If you intend sailing into Spain and spending more than 183 days = 6 months in one year -
For my sailing books and French canal guides please go to
French Canal Routes to the Mediterranean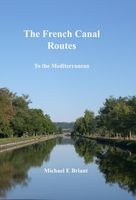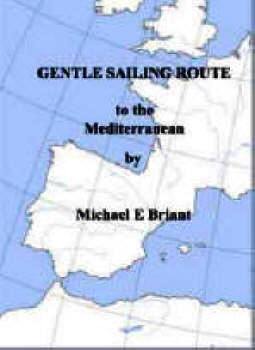 Gentle Sailing Route to the Mediterranean
Gentle Mediterranean Routes to the Islands
Caribbean Islands Cruising Guides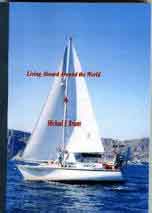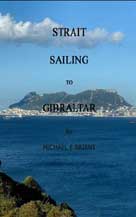 Living Aboard Around the World

Even if you leave and re-enter during any 12 month period, then different rules/laws apply:

If you are land based or living in your boat in Spain, for more than 180 days in any 12 month period, then the Spanish Authorities will consider you to be resident in Spain. (You will remain domicile in your country of origin (e.g. UK) but for Spanish legal and tax purposes you are considered to be a resident of Spain.

(The same rule applies to France, Netherlands, Greece, Portugal and other EU countries)

If you own a property in Spain and spend more than 183 days = 6 months in Spain in any 12 month period, then the Spanish authorities consider you to be resident in Spain

THIS IS HOW THE SPANISH LAW EXPECTS RESIDENTS TO BEHAVE WITH THEIR BOATS:-

You must pay 'Matriculation' tax of 12% of the value of the boat.

However it is possible to have this Matriculation' tax of 12% waived if you apply for Spanish registration as follows

1.The registration must be applied within the first 30 days from becoming resident in Spain.

2. The boat should have paid the standard taxes in the EU country of origin.

3. The boat should have been owned by you for at least 12 months before of getting the Spanish tax residency.

The ownership who obtain this tax benefit cannot sell the boat before six months.

Probably need help with this - here

If it is not possible to prove that VAT has already been paid then you would need to pay VAT. (You should be able to prove that it has been paid fairly easily from the boats paperwork)

You will be liable for the annual Tarifa G-5 tax which is effectively a tax on having a boat and varies with the power of the engine and the size of the boat. Bit like the old 'light dues'. - the same tax exists in France and several other EU countries. It is payable locally. The 'average' cost for a 12 metre sail boat is probably around 600€ annually. This tax appears to be applied in Valencia but not in other parts of Spain. It is sometimes charged by the marina and included in the berthing fees.

The law in Spain changed in January 2011 and it is no longer required that EU citizens resident in Spain re-flag their boats, so once you have applied for the exemption of the matriculation tax, as in many other EU countries, you will be required to pay the same boat tax as Spanish Citizens. You will be allowed to equip and sail your boat according to the laws of your country of origin.

For UK citizens there are no legal requirements on boat equipment or certificates to allow you to drive your boat, so the same applies in Spain.

If you are thinking of moving to Spain then this page details the way to register and clock into the system - here.

I highly recommend

builders, who recovered the terrace disaster and installed the inside staircase with all the works done to the highest standards at very , very reasonable prices.
They cover the entire Andalusia area and Carlos speaks perfect English & German. Email:- jcsalas@salasduran.com
Contents

1 – Planning the voyage

2 – South coast to Chenal du Four

3 - Chenal du Four to La Rochelle

4 - La Rochelle to Spain overview

5 - La Rochelle to Coruña

6 - Coruña to Gibraltar

Why not take your boat to the Mediterranean next summer?

There are several ways of getting your boat to the Mediterranean. On the back of a lorry, via the French canals, four or five day's non stop across the Bay of Biscay then down the Portuguese coast or spend the summer or two, gently coasting southwards, enjoying the harbours, cities, towns and villages of France Spain and Portugal.

This is not a pilot book, rather a passage plan and guide to the nicer places between the South Coast of the UK to the beautiful Mediterranean Sea. It can all be done in easy stages, to suit a lightly crewed boat, with perhaps only a couple of people on board who are without 'offshore' experience. Actually, it is a lovely way to explore a lot of delightful foreign places.

The Ebook version is available now .50

Specially drawn charts of:

Cherbourg to L'Aber-Wrac'h.

Chenal du Four to La Rochelle

La Rochelle to Spain

La Rochelle to Coruña

Coruna to Gibraltar

+

illustrations, pictures, paintings
For the re-flagging, matriculation and registering of a UK boat into a Spanish resident boat I have been in touch with:
Alex Chumillas

Tax Marine

Marina Port Vell

C/Escar, 18

08039 Barcelona

TF: +34 932218201

Website: www.taxmarine.com

Email: alex@taxmarine.com

Our yachting division 'Taxmarine' provides a scope of services focus in tax and legal assistance on any issue related with the yachting industry. Our new project takes advantage of all our previous experience during all these years and the changes that are taking place in Marina Port Vell which is in the process to be reconverted into a super yacht marina. Our team of economists and lawyers are ready to assist you in any issue connected with your yacht across Spain.
I paid Alex his standard fee and received no favours and none asked. My comments are simply from having a good experience.
I now have a proper 'matriculation' document on board, showing I do not need to pay matriculation tax. The process was pretty easy, although it required me to obtain photocopies of certain documents.
It was all done using email and Alex posted me my tax avoidance certificate a few days after I sent him the final document. A good experience.
I thoroughly recommend you use Alex for this boat registration. Never met the guy, but it was a very professional and trouble free, legal avoidance of the Spanish Tax.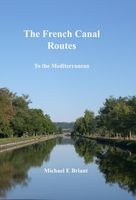 THE FRENCH CANAL ROUTES - To the Mediterranean
If you are thinking about using the French canals to passage between the UK and the Mediterranean then this book contains all the information you need. It describes the Routes, the regulations the paperwork - How where and when to get the qualifications and license, the depths, air heights, locks and a whole lot more.
FOR MORE INFORMATION GO TO THE FRENCH CANAL ROUTES
Ronda is where I now live and is a beautiful town up in the mountains and about an hours drive from the sea. Wonderful place to be in.

Vejer de la Frontera is a white hill town near the entrance to the Straights of Gibraltar. Probably the most unspoilt of all the hill towns - white villages in Southern Spain

Boat Import tells you how to handle the importation of your boat legally into Spain and how to avoid paying the 12% matriculation tax.

Car Import tells you how to change the plates to Spanish registration, and if its a near new car how to avoid the 12% matriculation tax -

How to Register gives full details of how to 'clock into' the Spanish system if you are going to become a resident

Northern Spain is just that - a wonderful cruising area for yachties and far removed in every way from the 'Costa's'

Banking in Spain give some helpful info on what can be expensive and complicated. With the current 'crises' it's quite a 'cash' society so you need easy and cheap transfers.
For my sailing books and French canal guides please go to
French Canal Routes to the Mediterranean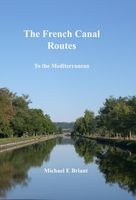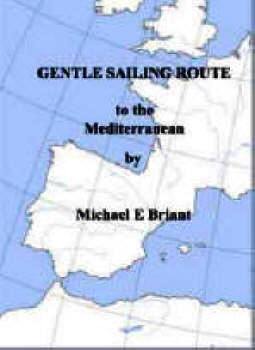 Gentle Sailing Route to the Mediterranean
Gentle Mediterranean Routes to the Islands
Caribbean Islands Cruising Guides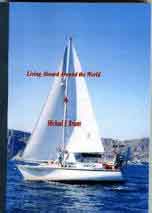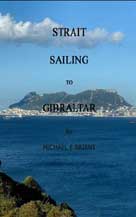 Living Aboard Around the World
I am pleased to say this web site is

who have been kind, helpful and understanding. I really recommend them