Walk-though
Two cobbled streets lead separately to the front and back doors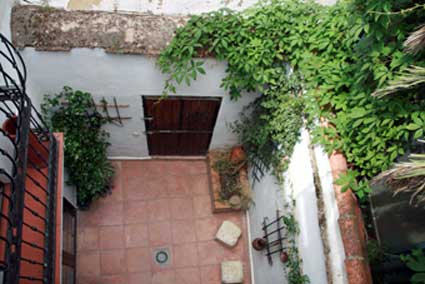 The back 'period' door leads into the kitchen patio with flowerbeds, wall lights and water supply.
Two separate sets of double glazed 'French' windows lead to the dining room and kitchen respectively.
On entering the kitchen from this area there is a iron wood burning 'pizza' oven
kitchen table and 4 chairs finished in the same marble as all the L shaped work surfaces.
A double sink, with built in washing/dryer machine, dishwasher and refrigerators, telephone point and TV point.
A pantry with various cupboards and next door a WC with wash hand basin.
The archway leads to the dining room with its large dining area, air conditioning and double glazed doors accessing both patios.
Next to the foot of the sweeping staircase, is the door to bedroom 4 which is also used as an atelier.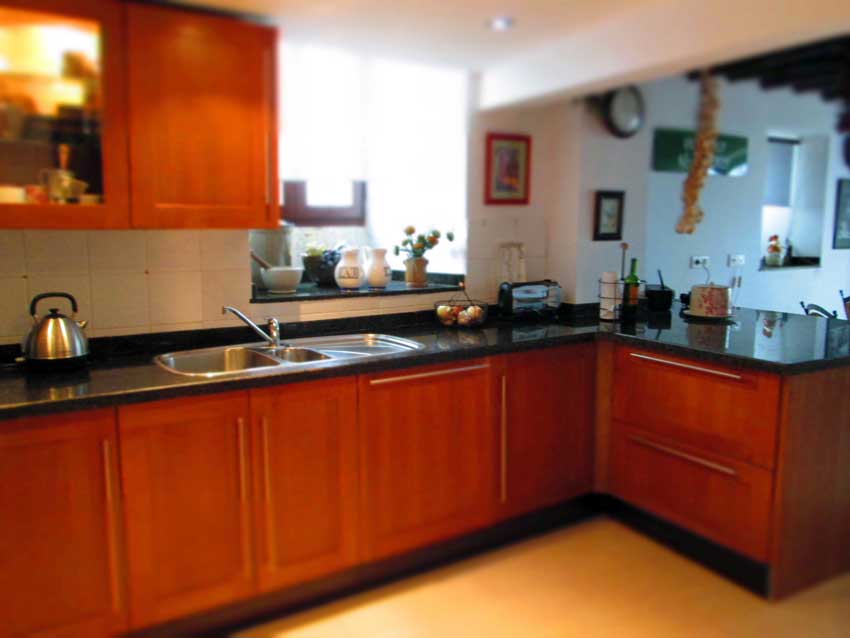 The double glazed single door leads to rear patio with the Boiler house & new (2015) central heating boiler with lights on the back wall.
The sweeping stairs lead to the 'ground' floor level with the traditional Spanish 'double front door' and extensive 45 sq m lounge area plus entrance lobby. At the front is a cloak room with WC and wash hand basin.
Air conditioning and TV point. At the far side are the antique double doors to the office area (or possible 5th bedroom) with telephone point.
Continuing up the stairs to the landing are the period double doors to the master bedroom with built in double wardrobes, air conditioning, telephone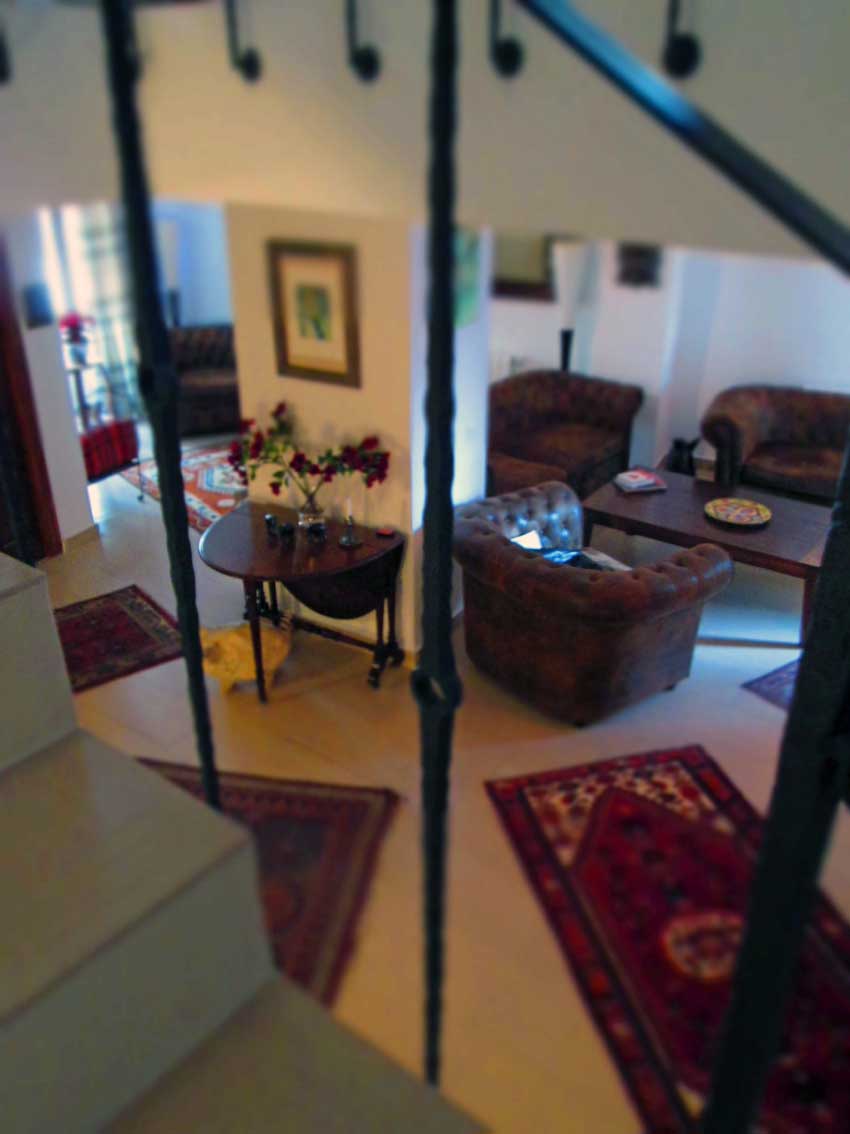 point, television point, en suite marble bathroom with hot towel rail, walk in marble shower, bidet, wc and basin on marble surface.
Back on the landing is 'lobby' to the first double guest bedroom with its ceiling fan, double glazed 'French' windows' and built in double wardrobe.
Next door is the guest bathroom with it's whirlpool/Jacuzzi type bath and shower, pretty wash basin, wc and heated towel rail.
Out of the lobby onto the landing you are facing the antique double doors to the next guest bedroom with its full length double glazed windows overlooking the kitchen courtyard, ceiling fan, built in wardrobe and stairs leading to the approximately 40 sq meter terrace.
From the double glazed doorway at the top of the stairs you step out onto the this new terrace has water supply, two built in cupboards to store BBQ etc and numerous 'in wall' lights and power points to make a summer evening romantic and relaxing.